Laptop Stand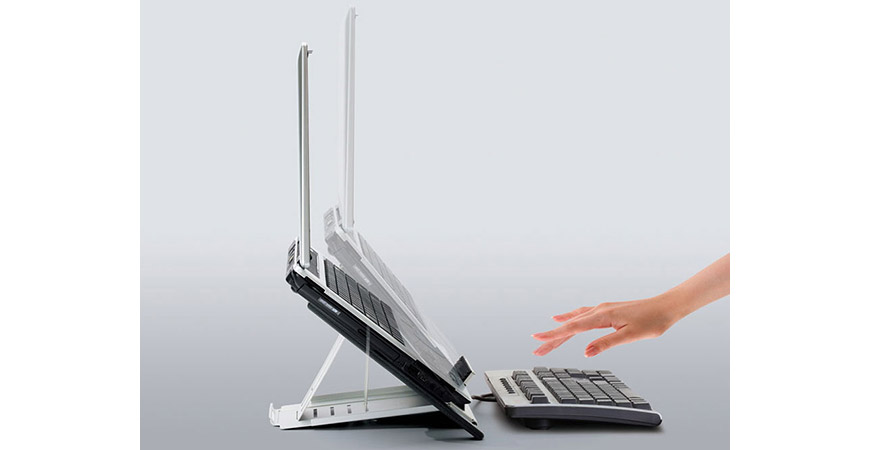 An ergonomics design is the concept to solve the problem of users' inappropriate posture, with 6 options of visual height adjustment. Its adjustability increases the heat dispersal space and especially makes the design concise and portable.
---
Best Sale
Eastern Global's Laptop Stand
Eastern Global Corporation is a Laptop Stand manufacturer from Taiwan. Rather than Laptop Stand, there are other products such as CPU holders, laptop stands, vertical cable ducts, pencils drawers, keyboard drawers, keyboard trays and accessories for your selections.
Eastern Global has been providing RoHS certified, patented, highly versatile, user friendly, secure and ergonomic features monitor arms to their customers since 2006. With both advanced technology and 30 years of experience, Eastern Global always makes sure to meet each customer's demands. Get your ergonomic comfort for a reasonable price now!
View our quality products
Monitor Arms
,
Rail Stand
,
Rail System
,
Tool Bar Back to Back System
,
Slim CPU Holder
,
Laptop Stand
,
Vertical Cable Duct
,
Pencil Drawer
,
Keyboard Drawer
,
Keyboard Tray
,
Anti-theft Kit
,
Laptop Holder
,
Runner
and feel free to
Contact Us
.
---